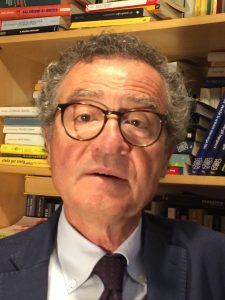 Franco Moriconi is professor of Finance and Actuarial Sciences at the University of Perugia and a member of Consiglio dei Garanti of Organismo Italiano di Valutazione. He is President of Alef – Advanced Laboratory Economics and Finance Srl and Alef Servizi Spa.
Professor Moriconi is particularly interested in problems of principle based valuation, with emphasis on financial instruments as well as insurance products, and financial and actuarial risk management. On these topics he published several articles and books.
In 2001 he received the INA Prize, awarded by Italian Academy of Science for distinguished research in the insurance field.