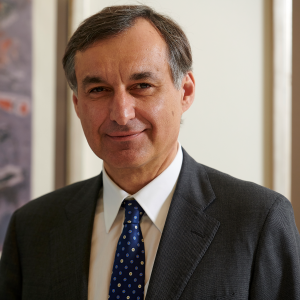 Andrea Mayr currently serves as Head of Financial Institutions in the Corporate & Investment Banking Division of Intesa Sanpaolo. He is responsible in particular for managing the relationships with banks, insurance companies, asset & fund manager, governments, private equity, real estate & alternative funds, including sovereign wealth funds.
He graduated in Economics at "La Sapienza" University in Rome and started his career with Banque Bruxelles Lambert. In 1991 he joined Banca IMI, the investment bank of the Intesa Sanpaolo Group, where he became Head of Investment Banking with responsibilities for all M&A, Equity & Debt Capital Markets and Structured Finance activities of the Bank.
Andrea is Chartered Accountant, Auditor and AIAF Financial Analyst.